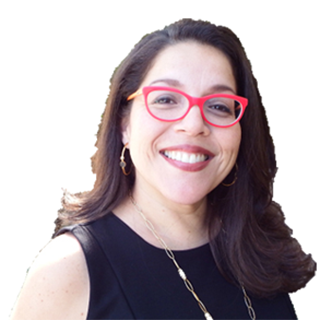 Ana de Aguiar
Director of Communications
Bio
Born and raised in Los Angeles, CA, Ana brings 25 years of non-profit experience to The Children's Movement where she oversees all of The Movement's communications efforts including the website, database administration and its social media properties. She also is the author of the Teachable Moments campaign as well as the Worth Reading Weekly newsletter.
Prior to work with The Movement, Ana worked alongside David Lawrence Jr. at The Early Childhood Initiative Foundation, where some of her early successes included revamping the Teach More/Love More newsletter and increasing its subscription base from 14K to 48K in 4 years. She has also consulted for clients such as the Epilepsy Foundation of Florida, Miami-Dade Family Learning Partnership, the Early Learning Coalition of Miami-Dade/Monroe and United Way Center for Excellence.
Early childhood education and advocacy play an important role to this mother of 3 who believes that information and outreach are key tenets in securing the future of our children.
In addition to her work at The Movement, Ana is very involved in her community, focused primarily on homeless services and humanitarian aid. She also likes reading, watching films, and listening to live music.