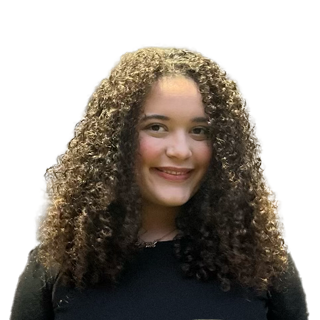 Bio
Arianna Hernandez was born and raised in Miami, Florida. She is a second-year undergraduate student at the University of Florida pursuing a degree in sociology and a minor in health disparities and disabilities in society. After undergrad, she wants to pursue a M.A. in social work and her main goal is to defend the ones that can not defend themselves. Her passion for helping others has also led to an interest in policy reform. She is excited to learn more about Florida education policies through this internship.
Her biggest heroes are her parents; she has always admired their hard work and ambition to help others. She has seen her parents work countless hours cleaning houses or doing field work, but they do everything with so much love and happiness. These great qualities have helped her pursue a passion in helping others with the same love and compassion as her parents. She has always had an interest in working with children and how to help future generations.
She has a keen passion for community involvement and helping children in need. She is involved in Children Beyond Our Borders and Gator Strong Families at the University of Florida. Children Beyond Our Borders is an organization that helps lower income families with educational assistance. She contributes to free tutoring for lower income students in grades K-12 in Alachua county. Gator Strong Families is a foster care organization that provides donations and free volunteering for Alachua county fostering agencies. She has helped organize events that prepare fun and interactive festivities for foster families.
Besides community involvement, Arianna enjoys spending time with her friends and family. She loves anything to do with musical theater and Taylor Swift. Also, she enjoys finding new recipes and cooking for her roommates and family.