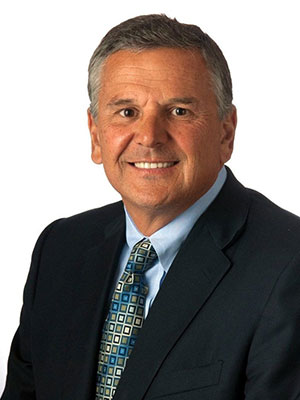 Gary Chartrand
Ponte Vedra Beach
Bio
Gary Chartrand is the executive chairman of Acosta, a North American sales and marketing firm based in Jacksonville. He is also a member and former chairman of the Florida Board of Education.
Chartrand has long been passionate about educating children. In 2006, he and his family established The Chartrand Foundation, which provides resources and funding to Jacksonville public schools in lower-income neighborhoods. The foundation was largely responsible for bringing the Teach for America program to the city in 2007. Two years later, he helped bring the KIPP charter school chain to Florida.
After growing up on a farm in Bedford, N.H., he graduated from the University of New Hampshire before pursuing a long career in the consumer products industry. His first job was with the Carnation Company, which brought him to Florida.
In 1983, Chartrand joined Acosta and rose through the ranks to his current position. A 2001 winner of the Ernst & Young Entrepreneur of the Year Award, he also authored a book, "Unreasonable Leadership," and with wife Nancy co-produced a documentary, "Messenger of the Truth," about the chaplain of Poland's Solidarity movement in the 1980s. He also is a speaker for TEDxJacksonville.
Chartrand serves on many boards, including the Jacksonville Public Education Fund. He is also active in supporting The Wounded Warrior Project, headquartered in Jacksonville, as well as Catholic Charities, Guardian of Dreams Catholic schools and the Diocese of St. Augustine.
The Chartrands live in Ponte Vedra Beach and have two children, Jeffrey and Meredith, and three granddaughters.