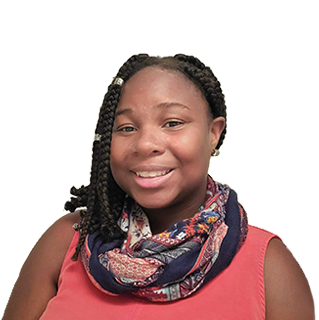 Bio
Born in Miami, Megan Felder is the daughter of Jamaican and Haitian immigrants. Both her upbringing and experiences have fostered a love for people of all cultures and a passion for helping those that need it most. This is reflected in her history as President for Teens for Advancing Education, where she committed to leveling the educational playing field for foster children. Through this work, she was able to partner with the Boys and Girls club and lead volunteers as well as mentor youth.
Megan is currently attending the University of Central Florida, obtaining a Bachelor's of Political Science and Bachelor's of Psychology. She is also in the process of acquiring her minor certification in the Spanish language. Throughout these college years, Megan has had the opportunity to lead campaigns for local elections as well as work with Black student organizations.
Although Megan is still attending university, she's continued to develop various experiences of interest including working within the educational field as a substitute teacher for the St. Lucie County School Board. Working hands on in the classrooms facilitated a melded interest in both educational policy and childhood advocacy.
Beyond her community and academic involvement, Megan enjoys learning new languages, painting and frequenting Florida beaches. Her favorite activities include watching movies and spending time with her younger sister.