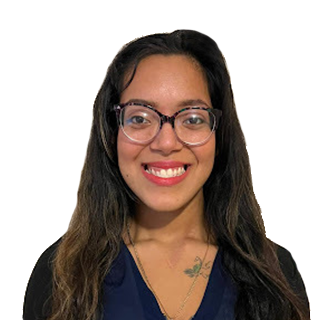 Bio
Nidia Volmar is a fourth-year undergraduate student at the University of Florida pursuing a dual degree in Sociology and Family, Youth, and Community Sciences with a minor in Classical Studies.
Born and raised in Miami, Florida, Nidia has always been passionate about helping those in need. She is fueled by the experiences her family endured during her youth living as a low-income family of five with little knowledge of the resources available for a sustainable lifestyle. She hopes to learn more about resources available in her community, like The Children's Movement, to apply such knowledge in her future professional endeavors in the social-work field.
This past summer, she actively explored her academic interests through learning about emotional literacy to better relationships by practicing good communication and listening. This fall, Nidia is excited to apply her skills she has refined while pursuing her undergraduate degrees. She looks forward to gaining a new perspective to serving children and families at The Children's Movement, focusing on the importance of advocacy and community engagement.
Nidia currently serves as the Executive Vice President of Gamma Eta Sorority, Inc. at the University of Florida. For the past three semesters, she has executed three academic forums educating students on relevant topics including the lack of accessibility on campus for disabled students, the reality of the foster care system, and childhood abuse prevention. Motivated by her active participation in her organization, Nidia is excited to perform research, serve as an advocate, and bring further awareness about the importance of safe, healthy, and effective programs for positive child development.
Nidia currently lives in Gainesville, FL, where she is completing her two undergraduate degrees. She wants to pursue a Master of Social Work and work in Child-Life Specialty, Counseling, or other related careers. In her free time, she enjoys relaxing, watching shows, enjoying a good meal, and listening to music.