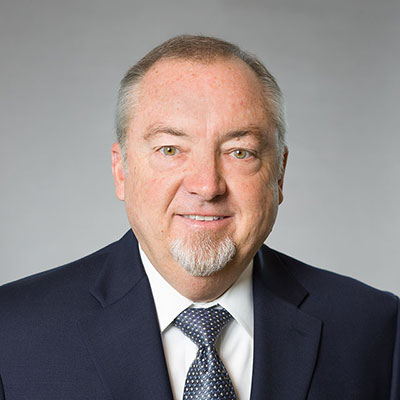 Robert D. Bridges
CEO, Nemours Children's Health
Industry: Health Care HQ: Orlando LinkedIn Profile
How This Boss Makes an Impact for Children in Florida
Nemours envisions a nation in which more children emerge from early childhood — a period of intense brain and body development — with the healthy habits, family support, and community support necessary for lifelong learning, health and well-being. To realize this vision, Nemours works with national, state and community-based partners, with a focus on clinical environments and early care and education (ECE) to reach children where they live, learn, play, and receive care.
In 2005, the Nemours Foundation funded "Nemours BrightStart", a manifestation of Nemours' understanding that child health and reading skill are closely linked, and that reading failure is a major child health issue. It is one example of Nemours' commitment to healthy growth for the whole child and for children everywhere.
Bio
Robert D. Bridges is Enterprise Executive Vice President and Chief Executive of Florida Operations, including Nemours Children's Hospital in Orlando and Nemours primary, specialty and urgent care practices throughout Central and North Florida. Bridges, a Jacksonville native, is currently based there at Nemours headquarters.
He first joined Nemours in 1999 as Vice President of Business Operations and Chief Financial Officer. Prior to joining Nemours, he served as Senior Manager with KPMG LLP, working primarily in the healthcare and insurance industries. His experience in healthcare mergers and acquisitions, and capital formation position him well to help lead Nemours in developing viable clinical and business models to advance the organization's strategy. Mr. Bridges has also developed and led the execution of the organization's fiscal and enterprise services strategies, yielding tremendous financial and operational capabilities and results in support of Nemours' mission. He also championed the creation of aspects of Nemours' unique associate's health and welfare benefits, most notably, the Bridge to A Healthy Future.
He attended the University of North Florida, where he earned a degree in business administration with a minor in English and completed the requirements to become a certified public accountant. He is a member of numerous organizations including American Medical Group Association (AMGA), Medical Group Management Association, Florida Institute of Certified Public Accountants (FICPA), and Healthcare Financial Management Association (HFMA), and is past chair of the Child Guidance Center Board of Directors. He is past president/director of the North Florida Region of the HFMA.