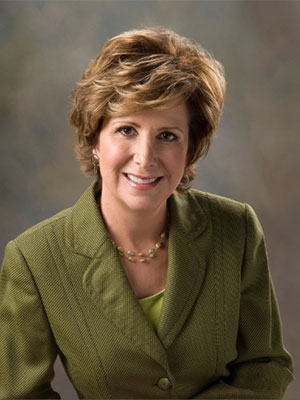 Carol Jenkins Barnett
Emerita (deceased)
Bio
Carol Jenkins Barnett served since 1991 as president of Publix Super Markets Charities and from 1983 to 2016 as a member of the board of directors of Publix Super Markets.
She also served as vice chair of the Florida Council of Economic Education and has served as a co-chair of the Florida TaxWatch Center for Educational Performance/Pre-K, an executive board member of the Florida Council on Economic Education, a member of the Center for Excellence in Early Education National Advisory Board as well as in more than a dozen other community-service roles.
During Children's Week in March 2017, Mrs. Barnett received the state's most prestigious recognition of dedication to children's causes, the Chiles Advocacy Award. In 2016, she was inducted into the Florida Women's Hall of Fame. Among her numerous professional awards and honors: Women of Distinction, Girl Scouts West Central, 2008; Helen Ayala Davis Award, Children's Home Society, 2005; Florida Arts Council Award, 2004; Polk County Schools Hall of Fame Award, 2003; United Way's Philanthropic Partner Award, 2003; National Alexis de Tocqueville Award, United Way of America, 2002.
She was the daughter of George W. Jenkins, the late founder of Publix.
Carol Jenkins Barnett died on Dec. 7, 2021. We hope you read the story of her life in the Miami Herald. She is survived by her husband Barney, the vice chairman of Publix, and two sons, Wesley and Nicholas.