When businesses support families, everyone wins
Bosses for Babies is a statewide initiative of The Children's Movement of Florida, designed to engage business leaders in boosting their workforce and contributing to community prosperity through family-focused practices.
Are you ready to be a Boss for Babies?
Impact your bottom line and community prosperity
As the workforce is increasingly demanding flexibility, purpose, and impact from their lives and jobs, Bosses for Babies connects Florida business leaders who champion family-focused practices in their communities.
When working parents are supported, employers reap the benefits of increased loyalty and productivity and decreased turnover costs. They can attract and retain the best talent and see the results in the bottom line.
Family-focused practices decrease employee stress and enhance well-being--allowing parents the time and space they need to support their children's development. This increases the economic security of families across the community and supports rising kindergarten readiness rates. 
Giving back in support of early learning contributes to greater kindergarten readiness rates that translate to better life and health outcomes for children and lower crime rates in the community. 
Business leaders know we need to do better
The latest data shows Florida's kindergarten readiness rate sitting at 50%. This means nearly 90,000 children entering the K-12 system are deemed "unready," and already falling behind at a critical time in their learning and development. Research tells us it's difficult to catch up, so we need to do a better job of supporting children and families in the early years.
The Florida Chamber Foundation tracks this data on the Florida Scorecard and recently released new data showing that Florida's economy loses nearly $5.4 billion annually due to child care issues for working parents
Watch our Bosses for Babies Live Webinar Series
How to Get Involved
Support
Start the conversation. Be vocal when you are prioritizing family, so others know it's part of your culture. Ask employees about their families and their child care choices; listen.
Share community resources. Make information and resources available for parents, caregivers, or grandparents in your organization. Host an internal lunch & learn on early childhood.
Advocate
Use your voice to elevate these issues in your community and influence decisions in Tallahassee. You can also join the Florida Chamber's Business Alliance for Early Learning to engage with a network that cares about the link between early learning and Florida's future.
Give Back
Support an early learning center in your neighborhood. Sponsor an event in your community promoting early literacy, children's health, or support for parents of young children.
Resources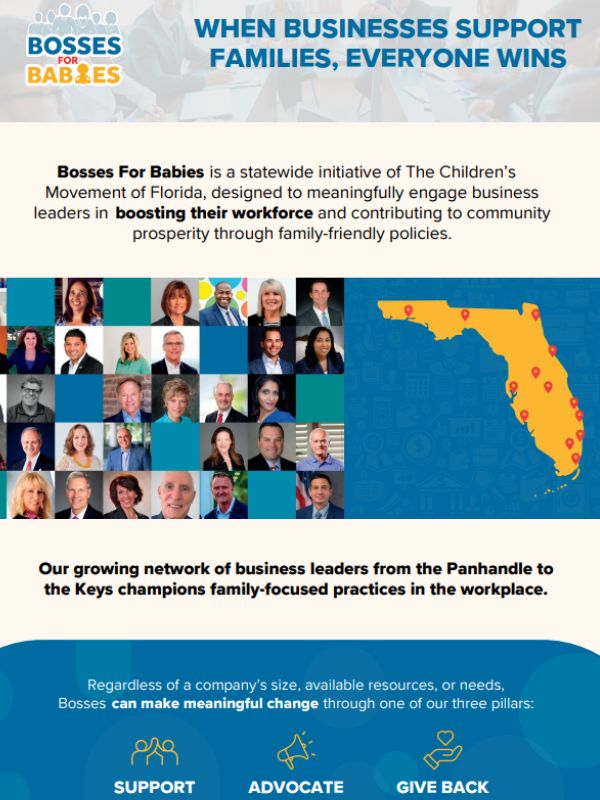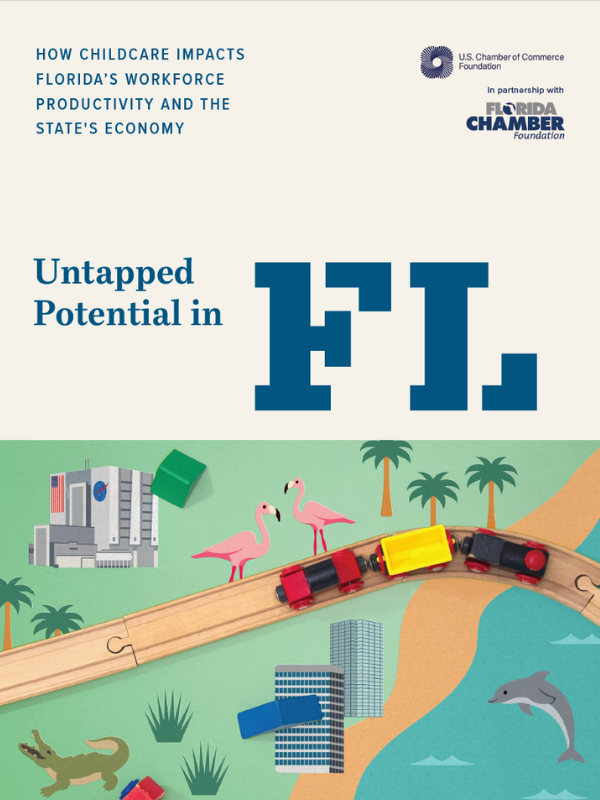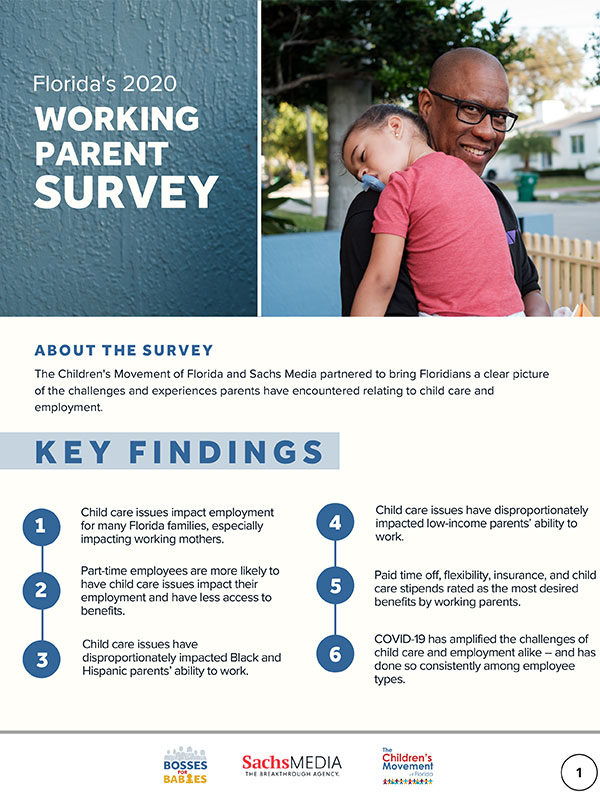 Bosses for Babies Sponsors