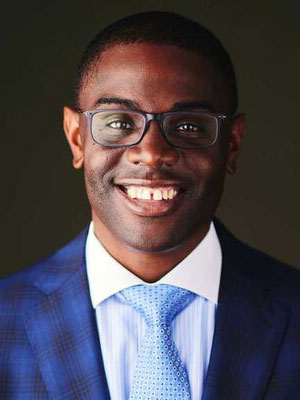 Darrick D. McGhee, Sr.
Tallahassee
Bio
Darrick D. McGhee, Sr. currently serves as Chief Operating Officer of Johnson & Blanton, LLC, with over two decades of experience in state and local government. Most recently, Darrick was the Director of Legislative Affairs for the Executive Office of Governor Rick Scott. In this capacity, he was responsible for advocating and securing passage of the Governor's legislative priorities. He ensured the proper and legal administration of the Governor's legislative role throughout the legislative process and provided counsel and support to the Governor and other staff members with regard to legislative and executive issues. In this role, Darrick also oversaw the Legislative Affairs Directors for each of the executive agencies.
Before joining the Executive Office of Governor Rick Scott, Darrick served in multiple senior leadership roles with the Department of Economic Opportunity. While at this agency, Darrick was the interim Executive Director, Chief of Staff, and the Director of Legislative and Cabinet Affairs. He also served as Legislative Affairs Director for three additional state agencies: The Department of Education, The Department of Business and Professional Regulation, and The Department of Elder Affairs.
Darrick is an active registered lobbyist in the state of Florida. He received his formal education at Florida Agricultural & Mechanical University (FAMU). Here he earned his BA in Political Science and Religion (2000). Darrick is also the Founding Pastor of Bible Based Church in Tallahassee, Florida where he resides with his wife, Tikia, and their two children, Darrick II and Tania.
He is a Marquis Who's Who 2021 Inductee. Additionally, he is the Immediate Past Chair of the United Way of the Big Bend's Board of Directors. He serves on the Florida Commission on Human Relations (Governor Ron DeSantis appointee), 2nd Circuit Judicial Nominating Commission (double appointee of former Governor Rick Scott), The Village Square's Board of Directors, and The Children's Movement Board of Directors
He was the 2019 Earned Legacy Award Recipient from the Innovative Community Engagement Foundation. He was the 2018 Leadership Tallahassee Distinguished Leadership Awards – Leadership Pacesetter awardee. Additionally, he was a nominee for the 2018 Tallahassee Democrat's Volunteer of the Year and the 2017 runner-up for the Education Lobbyist of the Year by INFLUENCE Magazine. He has been awarded the MavPac's 40 under 40 award, Executive Branch Lobbyist of the Year by Golden Rotunda Awards, Princeton Global Networks Who's Who Among Executives and Professionals, Florida Trend's 30 Something Making Their Mark – All Star, Cambridge's Who's Who Among Executives and Professionals, and named one of America's Best Youth Pastors by Gospel Today Magazine in 2008.