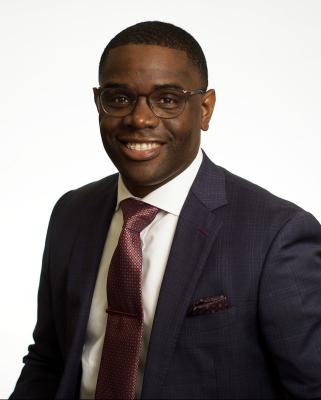 Darrick D. McGhee, Sr.
Tallahassee
Bio
Mr. Darrick D. McGhee, Sr. is an anomaly. He is a Lobbyist and a Pastor. 
He is an active registered lobbyist, currently serving as Chief Operating Officer for Johnson & Blanton, LLC. He has over two decades of experience in state government and politics. Prior to his current role, he was the Director of Legislative Affairs for the Executive Office of Governor Rick Scott. In this capacity, he was responsible for advocating and securing passage of the Governor's legislative priorities. He ensured the proper and legal administration of the Governor's legislative role throughout the legislative process and provided counsel and support to the Governor and other staff members with regard to legislative and executive issues. In this role, Darrick also oversaw the Legislative Affairs Directors for each of the executive agencies. 
Before joining the Executive Office of Governor Rick Scott, he served in multiple senior leadership roles with the Department of Economic Opportunity. While at this agency, he was the interim Executive Director, Chief of Staff, and the Director of Legislative and Cabinet Affairs. He also served as Legislative Affairs Director for three additional state agencies: The Departments of Education, Business and Professional Regulation, and Elder Affairs respectively. These roles spanned over three gubernatorial Administrations: Governors Rick Scott, Charlie Crist, and Jeb Bush.    
He is the Founding Pastor of Bible Based Church in Tallahassee, Florida (launched in 2010). He has over two decades of preaching ministry experience. Prior to his current pastorate, he served as Associate Pastor at Tabernacle Missionary Baptist Church. In this capacity, he assisted with pastoral care, ministerial oversight, and leading both the church's youth ministry and the collegiate and young adult ministry. 
He is married to his college sweetheart, and they are blessed to have two children. 
As if pastoring and working in Florida's political process was not enough, Pastor McGhee is also the President & Founder of Strategic Inflection Point, LLC., which is a full-service professional development company. 
He received his formal education at Florida Agricultural & Mechanical University (FAMU). Here he earned his BA in Political Science and Religion (2000).