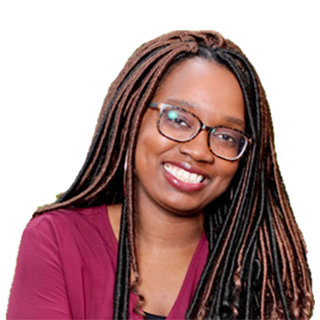 Keshia Jenkins
Community Engagement Manager
Bio
Keshia was born in Jacksonville, Florida and moved to Georgia as a pre-teen which is where she began her career in early childhood education while attending high school. Her passion for education was fueled by the educators in her family who noticed her love for children at the age of twelve.
Armed with her passion and ambition, Keshia migrated to Tallahassee, Florida, to further her education with the hopes of making an impact on early childhood education. During this time, she was employed at a local child care facility as a floater. Keshia continued to educate herself through trainings and seminars, which resulted in her quickly matriculating into the lead teacher position and later, a director. At this center is where Keshia developed her passion to advocate for children and their families.
Keshia has worked in the Tallahassee Big Bend Region for the majority of her career and is recognized by the Council for Professional Recognition as an ally in early childhood education. Keshia has worked with local leaders in the Big Bend Region including Whole Child Leon and WFSU.
Keshia holds a Bachelor Degree in Educational Studies: Early Childhood Development from Saint Leo University along with other certifications and specializations, such as C.L.A.S.S Toddler observer and Train the trainer, Trainer for the Department of Education – Integrating the Standards: Phonological Awareness, and Professional Development Specialist for the National Council for Professional Recognition, to name a few.
Keshia is not only passionate about early childhood education, but also black maternal health, breastfeeding and safe birthing practices for all mothers. Keshia lives in Tallahassee with her four children who hold her heart. In her leisure time she likes to travel, visit family and friends and volunteer in her local community.