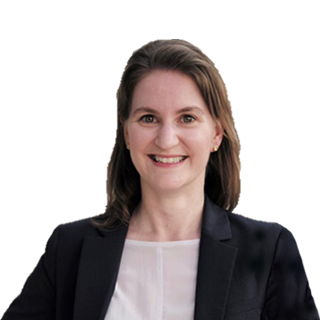 Madeleine K. Thakur
President & CEO
Bio
Madeleine Thakur is president & CEO of The Children's Movement of Florida. She firmly believes in promoting a strong start for all children and in ensuring robust supports for families with young children.
She oversees all of The Movement's outreach and communications efforts, including the business engagement initiative Bosses for Babies, and leads state-level policy efforts aimed at increasing investment in high-quality early learning, health care for children, and parent support.
Madeleine serves on the steering committee for the Florida Chamber's Business Alliance for Early Learning, the state advisory board for the Florida Early Childhood Comprehensive Systems (ECCS) impact project, and the leadership table for Orange County's "Becoming a K-Ready Community" initiative. She chairs the Florida Early Learning Consortium, whose members represent parents, small business owners and nonprofit child care operators, early childhood funders, and the early childhood workforce and focus on legislative advocacy.
A Miami native and one of five children, Madeleine was raised trilingual (English, Spanish, French) and is a proud graduate of Miami-Dade County Public Schools. She holds a B.A. in International Studies from the University of Chicago and a diploma from Sciences Po in Paris.
A strong supporter of opportunities for youth, she served for two years as a counselor for an after-school program on Chicago's South Side and spent one year as a teacher's assistant in the English-as-a-Second-Language classroom of a Chicago elementary school. When she returned to Miami, Madeleine was a volunteer tutor at the Overtown Youth Center for several years.
Before joining The Movement in September 2017, she spent nearly a decade focused on economic and social development in Latin America and the Caribbean, working closely with senior executives in the legal, tech, consumer goods, and financial sectors.
She and her husband, Mike, live in Miami with their two young sons.