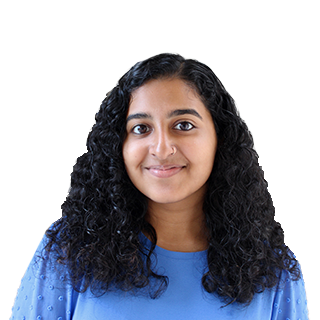 Meenakshi Nambiar
Intern, Outreach and Communications
Bio
Meenakshi Nambiar is a third-year undergraduate student at the University of Miami, majoring in Global Health Studies and Geography & Sustainable Development.
She is working toward beginning a career in the Global/ Public Health field, as she is passionate about finding solutions to achieve global equity and sustainability.
Meenakshi was introduced to the struggles teachers face in Florida during her high school service project. The project's mission was to carry out a series of activities to promote lifelong literacy at a local elementary school. After speaking with one of the teachers at the school, she realized that there is a huge disconnect between different stakeholders within educational programs and that teachers cannot adequately support their students due to limited funding and strict curriculums.
She believes that education is one of the many core pillars of global health. Her passion for health issues coupled with her interest in early childhood learning policies made her want to join The Movement.
Outside of work, she is the captain of her university's Garba-Raas dance team and she enjoys photography, music, and watching sitcoms.