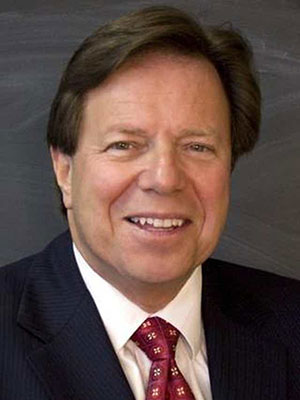 Bio
Ron Sachs is a veteran communicator with an extensive background in daily news journalism and government communications.
As president/CEO of Sachs Media Group, he is one of Florida's most accomplished media consultants, highly experienced in the creation and execution of broad-based public education campaigns, branding, social/digital media and crisis management.
A former newspaper, magazine and television journalist, Sachs has produced projects that generate worldwide attention on issues such as financial literacy, hurricane safety, safe driving and non-partisan political dialogue.
Sachs has served in senior communications roles for then-Florida Govs. Lawton Chiles and Reubin Askew. Because of his political insider background, his advice is frequently sought by public officials from Florida's city halls to the nation's capital.
Sachs Media Group, headquartered in Tallahassee, also has offices in Boca Raton, Orlando and Washington, D.C. He and his company have won several Emmy Awards over the years.
A former chairman of Leadership Florida, he has created high-profile PR opportunities for events in the public and private sectors, generating valuable exposure throughout every medium.
He earned a Bachelor of Science degree in journalism and communications at the University of Florida. His journalism experience includes working as a government/investigative reporter at The Miami Herald and editorial director for Miami ABC affiliate WPLG-Channel 10.
Sachs is currently active in a number of Tallahassee-area community groups, including the United Way of the Big Bend, where he is a past chairman.
He and his wife, Gay, are enthusiastic art collectors and avid travelers.