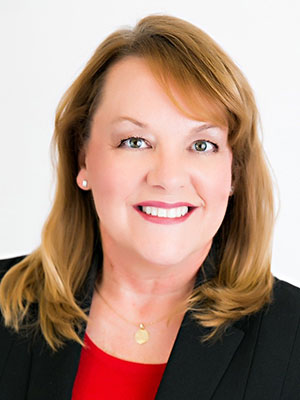 Susan B. Towler
Jacksonville
Bio
Susan B. Towler is vice president of the Florida Blue Foundation, the philanthropic affiliate of the Florida Blue healthcare insurance. She is also executive director of corporate social responsibility for Florida Blue and oversees its philanthropic strategy.
Mrs. Towler previously was in charge of coordinating and implementing Florida Blue's public relations programs and providing strategic communications counsel on critical business issues. She has an Accreditation in Public Relations (APR) credential.
Prior to joining Florida Blue in 1996, she served as client services manager at Robin Shepherd Public Relations. She also has held public relations roles with Gulf Life Insurance Co., BancBoston Mortgage Corp. and SEB Communications, where she was the president.
Mrs. Towler is actively involved in the philanthropic and social responsibility sector. She is currently leading the Community Engagement Task Force for Jacksonville Sheriff Mike Williams' Strategic Initiative. She serves on the boards of several nonprofits, including as 2016 chair of the Florida Philanthropic Network, the Florida Chamber Foundation and the Cummer Museum of Art & Gardens.
She is a graduate of Leadership Florida and served as its 2012-13 chair, and served as the 2013-14 chair of Volunteer Florida, the Governor's Commission on Volunteerism and Community Service. She is an accredited member of the Public Relations Society of America and past chair of the University of Florida Public Relations Advisory Council.
She is also an honorary member of Leadership Jacksonville and the Florida Blue Key. The Jacksonville Business Journal named her as an "Up and Comer" in 2003 and a "Woman of Influence" in 2004. The Girl Scouts of Gateway Council honored her with the "Women of Distinction" award in 2006.
Mrs. Towler earned a Bachelor of Science degree in public relations from the University of Florida. She attended the Executive Education Program at Harvard's Kennedy School of Government.
She and husband, Jim Towler, have a daughter, Emma.