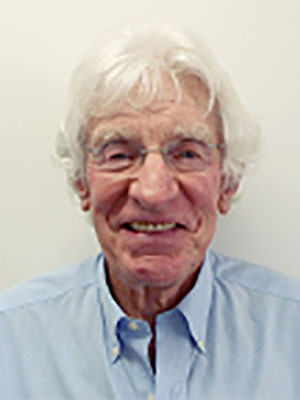 Bio
Tom van Straaten was born and raised in Highland Park, a suburb of Chicago. He earned a history degree from Stanford University and an MBA from Columbia.
He joined his family's industrial chemical business and worked his way through the ranks, eventually serving as CEO from 1969 until 1987 when the company was sold.
In Chicago, van Straaten was involved with a number of organizations, including the Pre-Adolescent Enrichment Program and the Board of Music of the Baroque.
In 1985, he moved to Los Angeles and continued trying to give young children better lives. He became active in the I Have a Dream Foundation, and promised a group of inner-city seventh-graders in 1987 that they would receive scholarships if they went on to college.
In 1996, van Straaten began splitting time between Aspen and New York. While in New York, he served on the boards of Chamber Music America and the Harlem School of the Arts.
While in Aspen, he became involved with the Pre-Collegiate Program, which mentors students who would be the first in their families to attend college. He also serves on the Board of the Aspen Community Foundation and on the Development Committee and the National Council of Aspen Music Festival and School.
He is married to Nadine Asin, a longtime flutist with the Metropolitan Opera Orchestra who now teaches at the Bard College Conservatory of Music and The Julliard School.