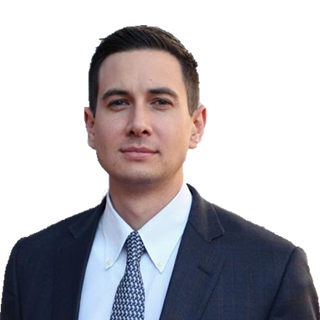 Vance A. Aloupis
Senior Adviser
Bio
Vance Aloupis is a partner at Strategos and leads the firm's Miami office. He stepped down as CEO of The Movement in March 2023 and continues to support our work as Senior Advisor. 
He served in the Florida House of Representatives, representing District 115, from 2018 to 2022, and was chairman of the House's Early Learning and Elementary Education Subcommittee.
A former student body president at the University of Miami and a UM Law School graduate, Aloupis came to The Movement in 2010 after a stint in civil litigation. His outside service includes appointment to the Governor's Commission on Community Service, as a Miami Fellow, and on boards including Miami Homes for All and the Deering Estate. 
He is a graduate of the Harvard Business School Executive Education program called "Strategic Perspectives in Non-Profit Management." His honors include "Young Floridian of the Year" by the Bob Graham Center for Public Service at the University of Florida, and leadership awards from The Miami Foundation and Florida International University. 
He and his wife Mariella live in Palmetto Bay with their three young children – Isabella, Aria and Olivia.