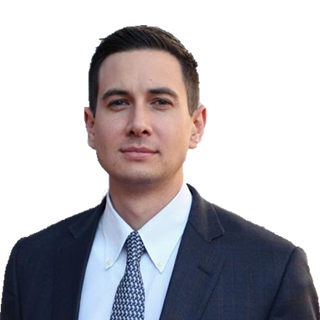 Vance A. Aloupis
Chief Executive Officer
Bio
After practicing law in South Florida, Vance Aloupis joined The Children's Movement in June 2010, now serving as the organization's CEO. Having spoken across both the state and country on issues specific to the first five years in children's lives, Vance has become a new face in the conversation around early childhood investment.
A former student body president at the University of Miami, student trustee on the UM Board of Trustees, and a graduate of the University of Miami School of Law, Vance was the Judge Peter Palermo Fellow in the University of Miami Center for Ethics and Public Service's Street Law program creating and teaching curricula for and in juvenile detention centers in South Florida. As a proud alum of the University of Miami, Vance now serves a member of the UM Alumni Association Board of Directors. Prior to joining The Children's Movement, Vance worked as both a civil litigator and with the Legal Services of Greater Miami's Homeless Project.
In 2012, Vance was appointed by Gov. Rick Scott to serve as a commissioner on the Governor's Commission on Community Service – also known as Volunteer Florida – which oversees much of the state's AmeriCorps programs. A member of the board for the Miami Coalition for the Homeless and founding board member of the Awesome Foundation Miami, Vance is a graduate of Class VI of the Miami Fellows (the community's most prestigious leadership development program) and Class IV of Connect Florida (a program focused on the next generation of statewide leaders). In late 2014, Vance – along with two colleagues – helped found the James Madison Institute's Leaders Fellowship, a one-year leadership development program focused on fostering free market principles. He was also accepted into the American Enterprise Institute's National Leaders Network – for non-profit and government executives. A graduate of the Harvard Business School Executive Education program Strategic Perspectives in Non-Profit Management, Vance was selected as one of 90 young professionals from across the country to join in the first cohort of HBS's 2015 Young American Leaders Program.
In 2014, Vance was honored by The Bob Graham Center for Public Service at the University of Florida as the Young Floridian of the Year. And, in 2016, Vance was honored with the Emerging Leader Award from Florida International University's Center for Leadership, the Ruth Shack Leadership Award from The Miami Foundation, and one of three "next generation" visionaries by The Miami Herald.
Vance and his wife, Mariella, live in Miami, Florida with their three daughters, Isabella, Aria and Olivia.