Creative ways to stay active through play
Our expert this week is Kristin Wallin, the Director of Operations for Kidokinetics. Using age-appropriate and engaging curriculum, Kidokinetics introduces children to a new sport each week in a fun and non-competitive environment.  Having to shift the program to a virtual format due to COVID –19, we have had to think creatively about how to engage children while they are at home. Kristin will share some ideas that will help you keep kids active without them even realizing it!
Creative Ways to Stay Active Through Play
How do you get your child moving without them realizing that they are actually exercising?  Pretend play is the key.  Children can pretend to move as superheroes, animals, their favorite characters from TV or movies, or different types of vehicles. Supplementing their movements with sound effects and songs are great ways to rev up their imaginations.
Here are some creative and playful ways to get kids moving. The only thing needed is the child's imagination to guide them – No equipment needed.
Superheroes
Superman/girl– arms in front of them & fly to the other side of the room
Batman/girl – push their arms in front as they move across the room
Aquaman/girl – they pretend to swim around the room
Ninja – have them kick alternate legs in front & say "Cowabunga"
Spiderman/girl – have them pretend to sling their web or climb the wall (like a ladder)
Flash – have them run as fast as they can across the room
Animals
Elephant – arms together in front & swing side to side like a trunk
Frog – squat down low & hop like frog
Alligator – arms extended in front, open & close arms like an alligator mouth
Bunny – hop with two feet like a bunny – use their hands as bunny ears or paws
Horse– gallop around the room
Bear – walk on hands & feet
Transportation
Airplane – arms out to the sides and fly
Train – with arms bent at the elbow, move arms in small circles, parallel to their body. They can chug their arm and say "Choo – choo."
Race car– have them pretend to hold the steering wheel and drive like Lightening McQueen
Boat – move their arms in a rowing motion, like they are pushing oars of a boat
Fire Truck– drive the truck while making siren sounds. Once you get to the destination, use an imaginary fire hose to put out the fire
Bus – pretend to hold a large steering wheel to drive the bus
Household items that could be used for indoor activities
Check out this list of creative ways to get kids moving with common household items.  These materials can be used for a variety of fitness activities and simulated sports.
Balloons

Use as a volleyball
Try to tap inflated balloon up in the air

Paper Plates

Balance on various body parts
Roll plate on its side
Place on the floor and march, run, hop on several plates like hopscotch
Throw like a frisbee
Use as a target.

Two Socks Rolled Together – to make balls to toss
Crumpled Paper – use as lightweight balls to throw, toss or hit
Paper Towel Cardboard Roll

Use to balance items – plates, socks, crumpled papers
Use as a bat/ hockey stick

Masking Tape – stick on floor to use to walk/balance on, jump over, as a net
Empty Water Bottles

Use as cones to run around/hop over
Use as bowling pins, targets

Pool Noodle

Balance items with the noodle
Use like a bat/hockey stick

Bucket/Large Bowl – use as a target
You now have some ideas and tools to use with your child to encourage creative and active play while at home. So, clear an open space for your child, give them a few of the items listed above and let the fun begin!
---
About the Author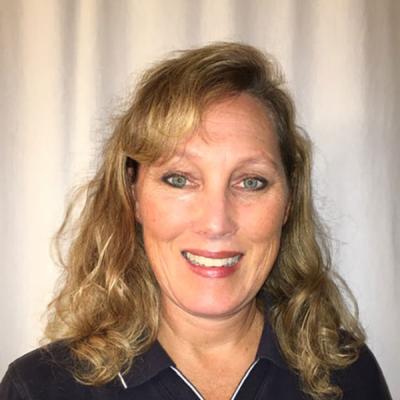 Kristin Wallin is the Director of Operations for Kidokinetics. Kidokinetics is celebrating its 20th anniversary this year as the premiere mobile sports and fitness program. Children are introduced to a different sport each week in a FUN and non-competitive atmosphere. Students are taught the basic skills of a wide range of different sports, with the goal of fostering a love and enjoyment of physical activity throughout their lifetime. Classes focus on basic skill development, balance, coordination, muscle strength and endurance– making the classes both educational and exciting for children. We serve children between the ages of 6 months–12 years of age, with a specialty in the preschool age. Our program (pre-pandemic) was mobile, bringing our physical education program to children, whether they are at their school, an afterschool program, a local park or the child's backyard. We serve over 100 facilities in South Florida and have 5 franchises in Florida, Texas and North Carolina.
Kidokinetics has developed completely new curriculum using the items above and is currently offering LIVE virtual classes, with 1-2 classes offered daily via the Zoom platform.  To find out more about our FUNtastic fitness classes for 18 months to 12 years old, please visit www.Kidokinetics.com.  Parents can email Kidokinetics@kidokinetics.com and mention The Children's Movement, to get one complimentary class code. New instant activities are posted daily on our Facebook page.