Florida's Blind Babies Program
Our author this month is Jim Woolyhand, Bureau Chief of the Florida Braille and Talking Books Library, Division of Blind Services, Florida Department of Education. He wrote about services available to children ages 0-5 with visual impairment, and their families, through the Blind Babies Program.
At a Glance
The Blind Babies Program was established by the Florida Legislature in 2000 to provide community-based early intervention education for children from birth through five years of age who are blind or visually impaired, and for their parents, families, and caregivers.
The program promotes early development with a special emphasis on vision skills to minimize developmental delays. This education lays the groundwork for future learning by helping a child progress through normal developmental stages. It teaches children to discover and to make the best use of their skills for future success in school.
The program helps ensure that visually impaired and blind children enter school as ready to learn as their sighted classmates. It also links children and their families to other available resources that could assist these families in the future. Early intervention services offered through the Blind Babies Program are delivered by community-based provider organizations.
Services
Specific services from birth through age two include:
Family involvement
Attachment, communication, and social skills
Childcare routines
Motor, orientation and mobility
Sensory development, touch and hearing (compensatory skills)
Interaction with objects (play, cognition and concept development)
Early literacy experiences
Specific services from age three through five include:
Interaction with people (language, social skills and play, behavior and mannerisms)
Early literacy experiences and learning media
Self-care and independence
Orientation and mobility
Cognition and concept development
Assessment, Individualized Education Plan (IEP), program planning and transitioning
The Florida Blind Services and its community partners have established outcomes relating to the children's age appropriate developmental stages. These outcomes include:
Knowledge of assistive technology
Proficiency in daily living activities
Ability to participate in preschool and school
Participation in their communities
Ability to be literate
Eligibility
There are only two criteria for eligibility:
The child must have the presence of a bilateral visual impairment which, with best correction for that individual, constitutes or results in a substantial impediment to the child's ability to learn, or function independently, or to become employed; and
A reasonable expectation that services may benefit the child and family in terms of education, independence, and transition.
DBS Children's Program
In addition to the Blind Babies Program, the DBS Children's Program serves eligible children ages 5-16 so they may also can reach their desired educational and independent living goals. Successful outcomes enable students to transition from school to Vocational Rehabilitation or other appropriate community programs.
Division of Blind Services Information
The Florida Division of Blind Services is a part of the Florida Department of Education. Our individualized services help blind and visually impaired Floridians achieve their goals and live productive and independent lives. Our services cover all ages from babies to senior citizens. We offer Employer Services, Braille and Talking Books Library services, The Business Enterprise Program , and Independent Living training, providing services for non-working adults. Interested persons can contact their nearest DBS office to find out more about eligibility requirements and how we can help you achieve your goals. For additional information, please visit our website: www.dbs.fldoe.org or contact the state office, toll free: 1-800-342-1828 for more information.
---
About the Author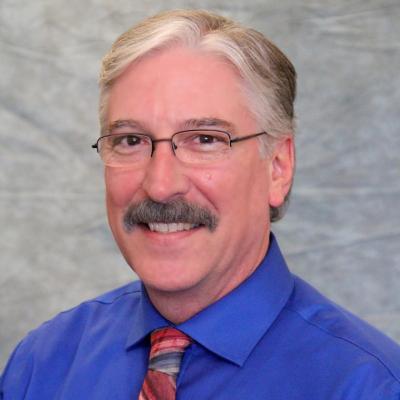 Jim Woolyhand, Bureau Chief, Braille and Talking Book Library
As the Bureau Chief of the Florida Braille and Talking Books Library, Mr. Jim Woolyhand oversees all areas of operations at the Library located in Daytona Beach. He and the staff work cooperatively with nine sub-regional libraries to provide services to residents in their area. The Braille and Talking Books Library provides information and reading materials in Braille and recorded audio format to Florida residents who are unable to use standard print as the result of a visual, physical, or reading disability. Mr. Woolyhand has worked with the Division of Blind Services for over 25 years. He has served as district administrator, supervisor, and senior rehabilitation specialist in the Daytona District office. He holds a Bachelor's Degree in Rehabilitation Services from Florida State University, and a Master's Degree in Education from Stetson University.