Get the Most out of Your Trip to a Science Museum
Our experts this month are Judy Brown, EdD, museum consultant and Senior Vice President of Education Emerita at the Phillip and Patricia Frost Museum of Science, Cheryl Lani Juárez, MEd, Senior Director of Professional Development at Frost Science, and Janet Castillo Schoenfeld, MEd, Early Childhood Project Coordinator at Frost Science. This article is the second in a two-part series from these authors.
At a Glance
The early years are a critically important time when children are developing key academic, social and cognitive skills.
In response to recent research about the importance of learning and brain development in early childhood (birth-8) many science museums have identified young children as a key audience.
Neuroscientists tell us that the type of learning that occurs in these settings—self-paced, experiential, content rich—promotes critical thinking, empathy and executive function skills that can shape a child's success in school and life.
Family and school field trips to museums can stimulate curiosity and excite our youngest visitors to explore and learn more about science subjects and the world around them.
To maximize the experience, it is important to prepare your child/children before visiting a museum.
Hints for Getting the Most Out of Your Museum Visit
Have a game plan. Do a bit of research first when planning a visit to a museum. Ask around and look on the website to determine which exhibits are age appropriate for your child. Decide ahead of time which exhibition(s) you most want to see.
Visiting a museum is a special occasion for families to enjoy shared learning experiences. Spend time the day prior of your visit to talk with your child about what you will see and do at the museum. If there are pictures of some of the exhibits on the web sites show them to your child. A fun activity is to bookmark them on your cell phone or print them and carry a picture (or two) with you on your visit and 'hunt' for them on your visit.
Search on the museum's web site for special family events, and school trip pre-visit materials (parents can use them, too) that will you prepare for your visit.
Invite your child's friends to join the trip. You'll be surprised by how much you learn about your child by watching them explore the Museum with their friends.
Get there early before the crowds arrive, bring an extra change of clothing as water tables and messy experiments abound in many museums. Don't forget to pack a few snacks!
Young children may be fascinated with a simple hands-on activity, and want to try it out again and again. Spending time on a few good interactive exhibits is more important that rushing to try to see and do everything in one visit.
To avoid "museum fatigue," limit your visit to one or two exhibitions instead of trying to see the entire museum in one visit. Learning experiences build on one another and young children love repetition so don't be surprised if on your next visit they want to go back to exhibits they enjoyed in the past!
Help your children see the math throughout the Museum. Ask them questions that get them thinking:

How much food does a shark eat in a day?
How big is the owl's enclosure?
How far away is the moon?
Resources to Explore
Reading a children's book that highlights the fun of a museum visit is another way to get your child excited and ready for your visit, or to reflect on their visit the next day. Here are a few story books to try out:
When You Get Home
Research indicates that parent–child interaction and conversations, both during and after a museum visit, help children internalize new concepts and are most supportive of children's learning as they build on their natural curiosity into more complex understanding of the world around them.
So…ask open-ended questions, directing the child's attention to specific exhibit experiences and connect experiences from the visit to home and to what they are learning in school. Most of all HAVE FUN!
Try This Activity At Home or In Class
Click on the image below to download this activity from the Frost Science museum. With your children or students, cut out the animals and have the children place them where they live, on dry or wet land. This is a great way to start a conversation about animals' habitats with the children.
---
About the Author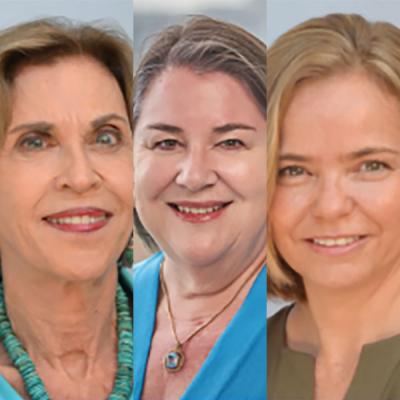 Judy Brown, EdD, museum consultant and Senior Vice President of Education Emerita at Frost Science. Judy's experience in leading research and development initiatives is extensive and spans more than two decades of work in both early childhood and informal science education settings. She has played a lead role in bringing the resources of the informal science education community to the educational reform movement and has won numerous awards for the development and implementation of innovative science enrichment programming for girls, underserved minority children and youth.
Cheryl Lani Juárez, MEd, Senior Director of Professional Development at Frost Science. Cheryl has over 30 years of experience in informal science, technology, preschool and bilingual education, and has directed numerous multi-year national, state and regional projects related to building the capacity of informal and formal PreK-12 educators to integrate hands-on science and technology into classroom teaching and learning.
Janet Castillo Schoenfeld, MEd, Early Childhood Project Coordinator at Frost Science. Janet oversees the implementation of the Museum's ECHOS® Science from the Start Program. She delivers professional development to preschool teaching teams and parent leaders, and participates in a range of community engagement activities, including specialized field trips and Museum-based family events.