Moving from Screen Time to Play Time
Our expert this month is Yuen Yee Lo Yau, a first-year pediatric resident at Jackson Memorial Hospital in Miami, Florida. She shares the recommendations for screen time for young children and offers alternatives that will keep your child entertained and encourage their development.
At a Glance
Do you remember what playtime used to be for you? Or have you heard stories from your parents or grandparents, or even great-great-grandparents about how it was for them growing up in a much simpler world? Do you hear the happiness and melancholy in their voice when they recall the times they used to go outside and play with marbles, with a yo-yo, or simply build a fort with their friends? Joy without a TV or a phone!
I am a true believer that we can find happiness and knowledge in the most ordinary settings. But I understand the busy world we live in and the relief that the phone or tablet can give to a parent when their child needs to be entertained. In this article I will try to offer alternatives to screen time that are healthier and more rewarding for the child.
The Simple Things
In our current technological era, we have forgotten that kids learn more about the world with simple interaction with humans than they do from a screen. Smelling, touching and tasting are the subjects that a baby should be learning. And those cannot be learned through a screen.
The American Academy of Pediatrics recommends zero screen time for children under 18 months old and only 1 hour of quality content media from 2 to 4 years old. And there is a reason behind it. Babies are constantly absorbing outside stimuli as they build up their brain, and one of the most important sources of stimuli for baby development is speech. Giving children an electronic device before they even say their first word has been demonstrated to increase the risk for speech delay. But how can we find a substitute to entertain our kids in an inexpensive and non-time-consuming way?
The solution is simple. Let them play.
The Benefits of Play
Play is amazing. Here are just a few of its benefits:
Fuels development of language and thought.
Enhances curiosity, which facilitates memory and learning.
Establishes a nurturing relationship between child and caregivers.
Reduces anxiety.
Contributes to school readiness.
Helps children focus on a task without constant supervision.
The Myth of Toys
Oh FYI, kids do not need expensive toys!
"Giving children less leaves room for them to contribute more" – Cas Holman
Cas Holman is a toy designer who promotes unstructured play. Unstructured play is when you give simple and functional tools to children and allow them to create what they want. Give a child a spoon to use as a cellphone. A cup could easily become a car. Remember that playing does not have a goal, does not require instruction. Play is fun and spontaneous and results in joyful discovery.
Playing at Different Ages
Here are some ideas for play for different ages.
INFANTS: Less than 1 year old
Hang interesting, bright mobiles 20 cm from their crib, or use a crib gym until 5 months old
Give them picture books like Pat the Bunny, a book that has interactive materials (fabric, mirror, sandpaper) to help kids' sensory development
Use a mirror to show baby its face
Provide toys that can be chewed
Play peek-a-boo
TODDLERS: 1-3 years old
Play on the floor with them. Let them crawl around you, roll a ball
Dance to music
Gentle tickle games
Walk in the park and let them watch other kids play
Books and puzzles with large pieces
Toys that can be pushed, pulled and stacked
Paper and crayons
Musical toys
PRESCHOOLERS: 3-5 years old
Play time: go to the park, schedule play dates with friends
Books and puzzles
Dance and sing
Shovels and buckets
Clothes to play dress up
SCHOOL AGE: 6-12 years old
Act out your favorite story
Books and puzzles
Board games
Sports
Marbles, yo-yos, jump ropes
Bicycles and other toys to ride
Job-related toys (doctor, banker, builder)
Activity Log Sheet
For school-age kids, we can incentive decreased screen time with rewards. An annual project called "Turn Off The Screens" was designed by the Region of Peel in Canada. Students write down the activities that they did for a week that substituted screen time. Below is an image of their worksheet.
Final Thoughts
Kids thrive when they can be more independent in their decisions and play a role on their own learning. I am aware that it is difficult to substitute screen time, but we can try little by little. If you need quality shows, you can find great programming at Common Sense Media. They allow you to search for appropriate media depending on your child's age. Remember that early interventions can shape the future of your child behavior and development.
---
About the Author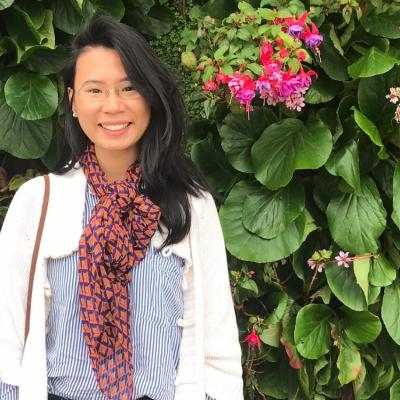 Yuen Yee Lo Yao is a first-year pediatric resident at Jackson Memorial Hospital in Miami, Florida.