Reading with Kids for Learning and Literacy
Our expert this month is Tommy Chou, M.S., a doctoral student in Clinical Science working with Dr. Stacy Frazier and the NAFASI team in FIU's Department of Psychology.
At a Glance
A few simple tricks can make reading a fun way to strengthen bonds with kids and support their learning!
Ask questions. Think who, what, when, where, and why. Questions help direct kids' attention, and teach beyond the text.
Talk about all the feels. Are characters happy? Sad? Angry? Scared? Label and explain characters' feelings to help build empathy and social skills.
Explore the pictures. What do you see? Use new words to talk about what you see on the page to help expand vocabulary.
Have fun. If you're engaged, your kids are engaged.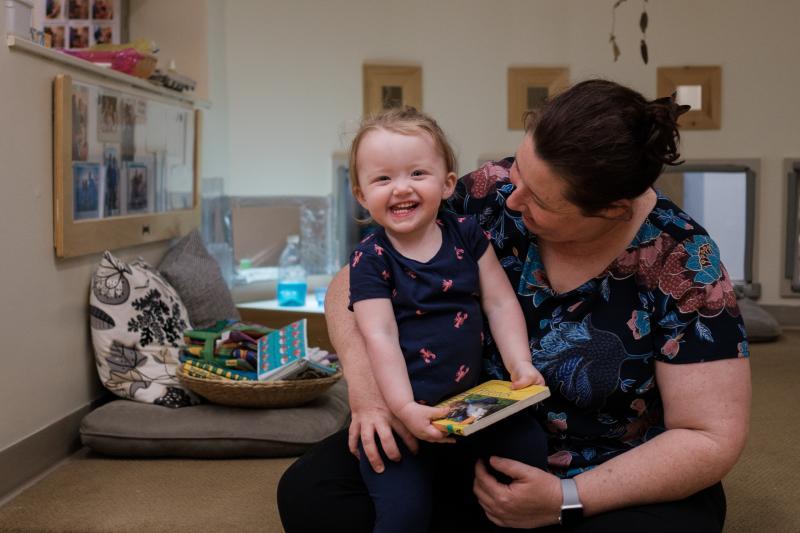 Diving In
Reading with kids comes with a lot of benefits. Sitting down together with a book helps strengthen relationships. It also builds a bigger vocabulary, and teaches kids about their world.
What to Read
Any age appropriate book will do! Not sure what to read? Scholastic has a Top 100 for all ages, or you can go to your local library. Having your kids help pick the book will raise their interest and engagement.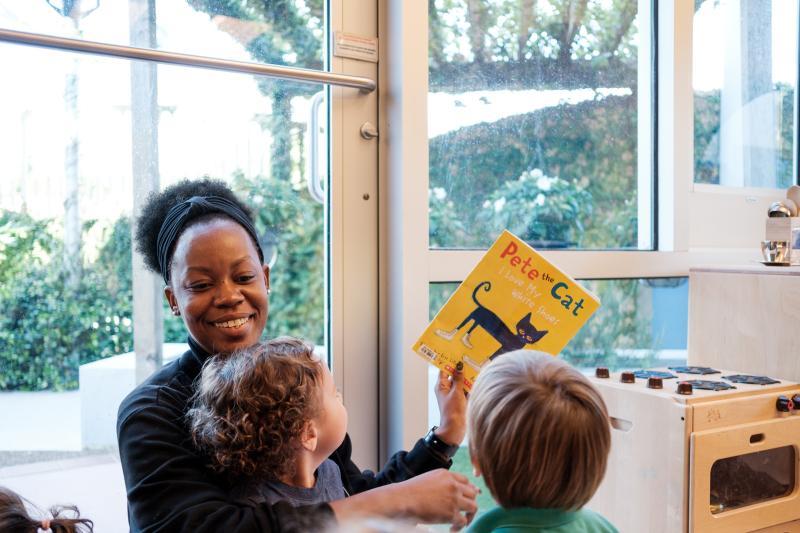 Things to Try
Every child reads at a slightly different level – one of the benefits of reading together is that it helps you understand where your kids are at, but that also means they each have different specific goals and needs. The tips below are basic guidelines to enrich the reading experience and make it more fun.
Ask questions to include your kids in the reading: Even for children who are too young to read the words themselves, questions can help them become an active part of the reading process! Think Who, What, When, Where, and Why.

For example:

"Who is in the illustration, and what are they doing?"
"What do you see on the page?"
"When are the events in the story happening? What is the order of events?"
"Where are characters not shown in the illustration?"
"Why are the characters doing what they're doing?"

Simplify questions if needed: If you ask a question that your child can't answer, you can give your kids multiple-choice options.

For example, if you ask how a character is feeling and your child has trouble answering, you can say, "How do you think they're feeling: sad or angry?"

Talk about how characters are feeling and why: Discussing emotions and motives with kids helps them learn to understand and react appropriately to their own, and others', feelings.

 Describe verbal and nonverbal information.

"This character is frowning, how do you think they are feeling?"

Follow up with questions asking why.

"Why do you think they're feeling that way? Did another character do something that made them feel that way?"

Put conversations and interactions in context.

"These two characters are arguing, how did that start? What do you think will happen next? How do you think they feel?"

Descriptions can help expand kids' vocabulary and learning in other ways, too.

Reflect on what your child says, and add descriptive words:
Child: "That's a truck."
You: "That's a BIG RED truck!"
Give details about where things are to help improve spatial awareness.

"She is standing behind him."
"The red block is on top of the blue block."
"The candy is inside the jar."

Counting things on the page can support math and numeracy learning.

"How many birds are in the picture?"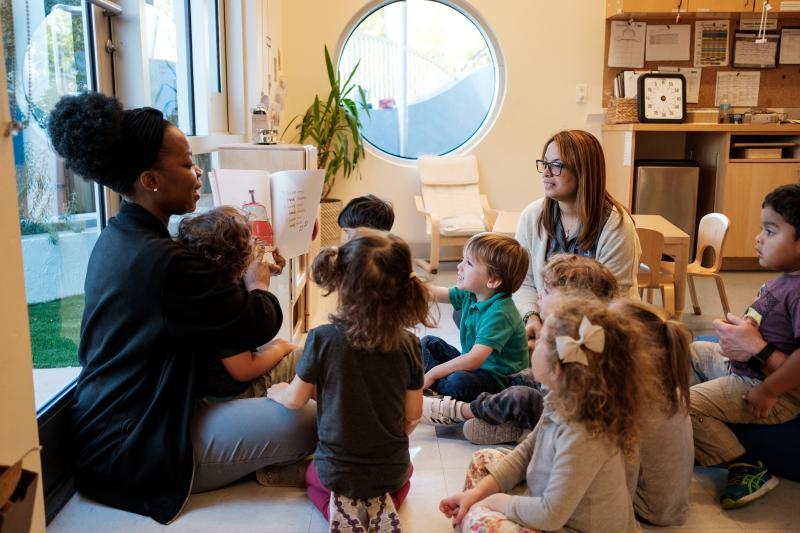 Putting It All Together
Bringing just a few of these tactics into reading time with your children will not only help develop their love of reading, it will also strengthen their social-emotional skills and self-expression. Let us know how it goes by replying to info [at] childrensmovementflorida.org. Happy Reading!
---
About the Author