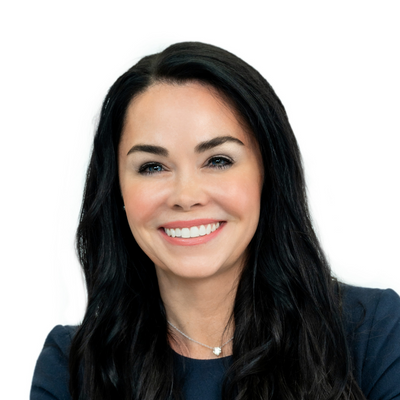 Amanda Payne
President and CEO, Amplify Clearwater
Industry: Chamber of Commerce HQ: Clearwater, Florida LinkedIn Profile
How This Boss Makes an Impact for Children in Florida
AMPLIFY Clearwater provides healthcare benefits to its team members and their dependents, for which the organization pays 50% and 30% of the monthly premium, respectively.
Leadership provides role-dependent flexibility, including but not limited to working from home and staggered scheduling. Additionally, staff members are encouraged to be involved in their children's activities the same way they are encouraged to take part in community activities — with flexible office hours to accommodate. As an event-based organization, we also ensure the team isn't spread too thin by dividing duties, coverage responsibilities, and attendance.
Parental leave is built with our team members by exploring individualized needs and working around them. We also extend flexibility and grace to new parents returning from leave, offering them to slowly transition back into their role over the course of multiple weeks, with increasing workload.
Our office is also a child-friendly environment where team members' families are welcome during office hours to accommodate the ever-changing needs of working caretakers.
Amanda resides in Clearwater, Florida with her husband Chris, her two sons, J.C. and Jack.
Bio
Amanda Pasdon Payne began her chamber career in her hometown community.  Amanda grew up in a small town in Georgia which she left at the age of 26 determined to see the world. Her adventures landed her in Morgantown, West Virginia where she earned her Executive MBA from West Virginia University. Go 'Eers!
She spent 10 years in West Virginia where she worked to better her community and the state. She served on various boards and aided in various community centered projects including the Girl Scouts, Habitat for Humanity and other child advocacy groups.
Amanda currently serves as the President/CEO of AMPLIFY Clearwater. She also served in the West Virginia House of Delegates for three consecutive terms, serving as Chair of the House Education Committee in her last term and held the position of Vice President and CFO of the West Virginia Chamber of Commerce.
Each of these positions brought with it a unique perspective and opportunity to affect positive change for business, education, health and communities. Amanda believes that knowledge and experience will aid greatly in her continuing to advocate on behalf on the Clearwater business community.
She is an energetic and dynamic individual.  Whether working with industry leaders, proudly serving her constituents, volunteering within her community or engaging for change, Amanda views each step of her path all preparatory for the next. Amanda proudly serves on the Pinellas Race Equity Leadership Council, USF Kate Tiedemann College of Business advisory board, Florida Association of Chamber Professionals board of directors, the Association of Chamber of Commerce Executives board of directors, and the School Advisory Commission for St Cecelia Interparochial School.
Amanda resides in Clearwater, Florida with her husband Chris, her two sons, J.C. and Jack.