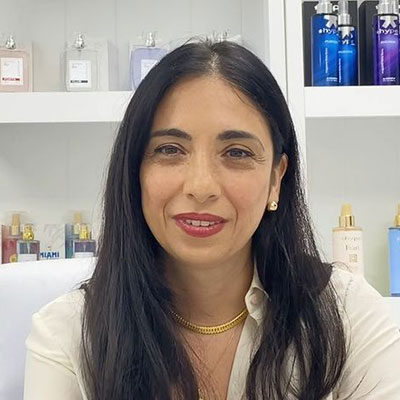 Andrea Cid
CEO, Miami Growth Machine
Industry: Manufacturing HQ: Miami LinkedIn Profile
How This Boss Makes an Impact for Children in Florida
Andrea knows that offering a family-friendly work environment contributes to loyalty and productivity within the business, and also recognizes that it's essential to having a vibrant community where we all thrive.
Supporting families helps her retain employees and, ultimately, makes financial sense for her small business. Turnover is expensive and keeping good employees who have built up know-how is a no-brainer. At Concept II and Miami Growth Machine, employees all benefit from a culture of flexibility: whether they are welcoming a new baby (or grandbaby), or might have a child, parent, or spouse who is ill. Staff are cross-trained so they can backstop for others when they have a need–and they have all had a need at some point. Keeping a focus on results together with a flexible culture, her staff is able to solve problems together and take care of families – a win-win!
Bio
Originally from Santiago, Chile, Andrea has lived in 11 cities and is thrilled to call Miami her permanent home. After a successful career in real estate and banking working for companies based in Latin America, the US, UK, and Asia, Andrea moved to Miami to be closer to family. Together with her brother, she started her first business, Cid Botanicals. In 2016 the family purchased Concept II Cosmetics, a bath and body manufacturer in Doral. During the pandemic lockdown, Andrea launched Miami Growth Machine, a manufacturing incubator for consumer packaged goods (CPG) start-ups. Working with entrepreneurs, Andrea is passionate about building an inclusive entrepreneurial ecosystem in Miami, where founders of all backgrounds can thrive. Andrea has a degree in Economics from Harvard College and an MBA from The Wharton School.