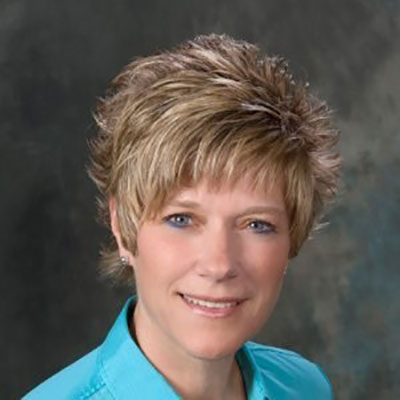 April Lott
CEO, Directions For Living
Industry: Social Services HQ: Clearwater LinkedIn Profile
How This Boss Makes an Impact for Children in Florida
April Lott is the CEO of Directions For Living, a non-profit corporation based out of Clearwater. She oversees 225 staff that provide a variety of services focusing on healing and preventing trauma. April and her organization consistently develop service models specifically based on the needs they see in the community. Their services impact the lives of over 21,000 people each year! As a boss, she understands and values supporting the families of those who work for her, and is a champion of family friendly policies like paid leave, healthcare, flexible working schedules, and economic support. Under her leadership, Directions For Living has received a gold level "Family Friendly Business Award" by leaders in her community. April understands the bottom line costs of family friendly policies, but also the remarkable benefits that come with them as well!
Bio
April Lott is the President and CEO at Directions for Living, a CARF-accredited 401(c)3 not-for-profit child welfare and behavioral health organization providing a comprehensive network of services promoting safe and stable families. Directions for Living has a staff of approximately 450 employees and over 100 volunteers. April has transformed Directions for Living to being a leader in the philosophy and practice of trauma-informed care.
April holds a Master of Social Work degree and has over 30 years of experience n the provision of child welfare services in Florida. During the last 13 years, April has grown Directions for Living into a diverse organization which integrates child abuse prevention programs, homeless outreach services, diversion services, and a wide variety of supportive child welfare and behavioral health services which touch the lives of over 22,000 individuals, children and families each year.
In addition, April works on many boards and committees at a local, state and national level with a focus on child welfare, behavioral health, early childhood trauma, and child abuse prevention. April is the current chair of the Pinellas County Crisis Intervention Team training for local law enforcement agencies, chair of the Homeless Leadership Board Providers Council, and an appointed member of both the State Child Abuse Death Review Committee, and the Statewide Crisis Intervention Rapid Response Team. Additionally, April is a frequent featured guest speaker on a local television talk show discussing issues related to relationships, mental health, and wellness.
April Lott is a native Floridian, born and raised in Pinellas County, a wife of 35 years, and the mother of two adult children.
Case Study