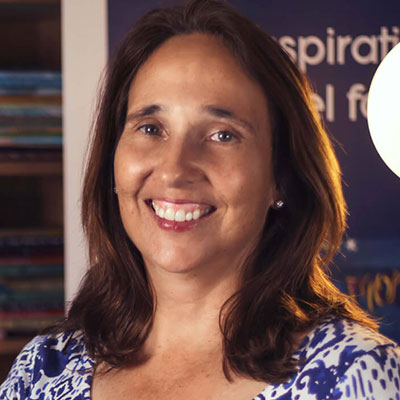 Barbara Hammond
CEO, The Learning Alliance
Industry: Advocacy HQ: Vero Beach LinkedIn Profile
How This Boss Makes an Impact for Children in Florida
The Learning Alliance is committed to improving education for ALL children by focusing on kindergarten readiness, school and classroom support, extended learning and community engagement. The Learning Alliance understands that literacy is the number one predictor of success and that nationally only 35% of third graders are reading proficiently. In that effort, Barbara and her team work tirelessly to achieve a 90% literacy proficiency rating by the third grade, a goal that is better known to the community as the Moonshot Moment. The Moonshot Moment goal has motivated action and started an unparalleled movement. Such is seen in the Moonshot Community Access Network (MCAN), a network that consists of state and local partners, professionals and advocate organizations that have received 7 Pacesetter Awards from The National Campaign for Grade Level Reading, a PBS NewsHour special and more.
Bio
Barbara Hammond is one of the three original founders of The Learning Alliance. She has a B.A. in Economics from Williams College and a Masters in Public and Private Management from Yale University. Barbara was a former consultant with Bain and Company in Boston and The Director of Strategic Planning for Shawmut Corporation in Boston. She now resides in Vero Beach, Florida and is the mother of two boys whose life stories inspired her to start The Learning Alliance as they learned self-leadership and resilience in the face of their learning challenges. Prior to starting The Learning Alliance, Barbara was Chairman of the Board of the Mental Health Association in Vero Beach where she spent 10 years helping the organization develop their strategic planning and fundraising activities.
Prior to starting The Learning Alliance, Barbara was board chair of the Mental Health Association in Vero Beach for 10 years. In that experience, Barbara understands that supporting children is undoubtedly tied to supporting their greatest teachers, their parents. As a parent herself, she relates to many of the challenges and struggles that parents face and has pledged her support to help create a workplace that is conducive to supporting children and their families.