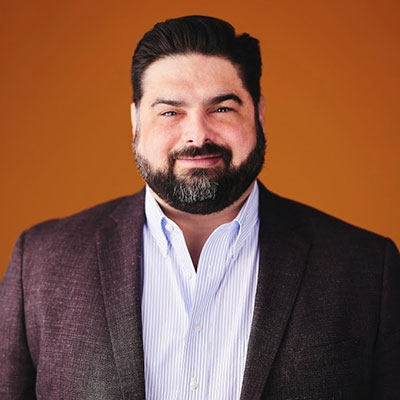 Eddie Gonzalez-Loumiet
CEO, Ruvos
Industry: Technology HQ: Tallahassee LinkedIn Profile
How This Boss Makes an Impact for Children in Florida
As a board member of the Early Learning Coalition of the Big Bend Region, Eddie knows the value of connecting parents with resources and quality child care opportunities. Ruvos hosts a series of lunch-and-learns to connect parents to the ELC's Child Care Resource and Referral and community services. Parents appreciate having a forum to learn about child care options, preschools, or where to find answers to questions about their children's healthy development. Eddie was named FLAEYC's treasurer for 2022 and will be responsible for managing the organization's financial resources. Additionally, he has joined the Tallahassee Chamber of Commerce executive committee as the Talent and Education Workforce chair.
Eddie is proud of the low employee turnover Ruvos has enjoyed since the company was founded. This could not have been achieved had Ruvos not implemented their family-friendly policies allowing parents to work with the flexibility of caring for their families. He understands that families have needs, which can be unpredictable. By supporting families, everyone wins.
Families are first.
Bio
With more than 20 years managing multi-million dollar enterprise technology projects, Eddie is an award-winning information technology expert, mentor, recognized speaker, and CEO at Ruvos (formerly named Uber Operations), a leading data, security, and cloud computing company. Eddie played a critical role in the development of the company's strategic growth from 5 individuals to over 45. He continues this by working with partnerships and supplier relationships, ensuring flexibility and growth in response to an increasingly demanding marketplace. Eddie, a Cuban-American born in Miami, Florida, attended Loyola University, New Orleans earning a bachelor's degree in Finance and Computer Information Systems. He subsequently received his Executive MBA in 2007 from the University of Miami while working full time. http://gettoknoweduardo.com.