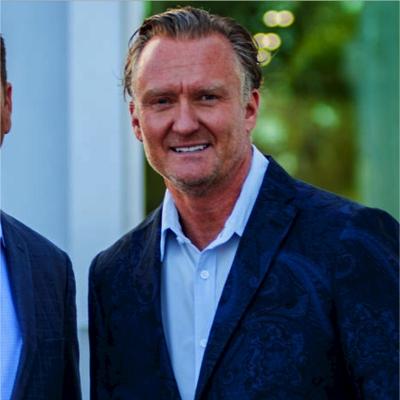 Jeff Jackson
CEO, PGT Innovations
Industry: Marketing HQ: Venice LinkedIn Profile
How This Boss Makes an Impact for Children in Florida
Jeff Jackson is the CEO of PGT Innovations in Venice, FL. He found his employees main challenges were access to affordable, quality childcare and healthcare. PGT partners with local organizations like the Sky Family YMCA to provide a free high quality early learning center for employees with young children on PGT's campus with flexible hours to best fit the needs of their working parents. This partnership focuses on ensuring a diverse and stimulating curriculum that encourages children to grow intellectually and socially while creating a community ecosystem emphasizing early learning. PGT understands that healthy employees, who know their children are safe and getting the brain development and social emotional skills they need, are more engaged in their work and show higher morale!
Bio
When thinking about company priorities, listening to its 3,700 employees rose to the top of PGT Solutions' list. When Jeff Jackson, CEO of PGT Innovations, heard that child care and health care were among the employees top concerns, they took action to support the employees and their families by partnering with the Sky Family YMCA to open a child care center on-site that caters to the families of employees with flexible hours and also welcomes outside families.
PGT Innovations is a leader in design and manufacture of technically advanced impact doors and windows headquartered in Venice, Florida. The company is the largest private employer in Sarasota county. They began their journey in becoming Bosses For Babies by partnering with local early childhood organizations, like the Sky Family YMCA, Children First, Boys and Girls Club, and other early childhood/family services focused groups. Mr. Jackson has been on the board of Children's First for over 6 years, gaining insight into early childhood development and supporting families.
PGT Innovations commitment to strategic planning and their employee's concerns led to the creation of its on-site childcare program. The program is not just a "day care;" it's a serious brain development and early childhood education facility. Employees get no cost child care at the on-site center. Both the healthcare clinic and childcare center have shown results in employee morale, attendance, and workplace satisfaction.