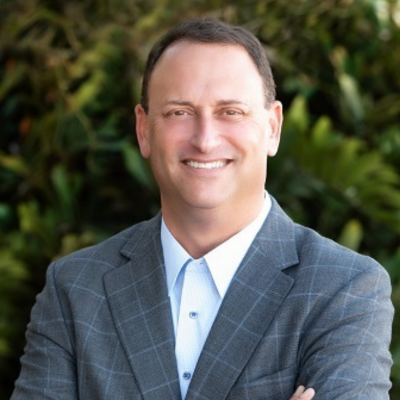 John Couris
President and CEO, Tampa General Hospital
Industry: Health Care HQ: Tampa, Florida LinkedIn Profile
How This Boss Makes an Impact for Children in Florida
Tampa General offers many family-friendly services and programs to help their employees thrive both in the office and in their home life. From an on-site daycare center that offers families and their children ages 6 weeks to 5 years an education and development curriculum to flexible scheduling and remote work options for part-time positions and competitive time-off policies to help employees achieve their desired work-life balance and spend more time with their families, Tampa General is dedicated to creating a supportive environment and culture for their team members.
Additionally, through the Tampa General Hospital Foundation, the hospital has been able to support team members in need of financial assistance, both by providing technology and school supplies, such as laptops and tablets, for school-age children of employees and via the Team Member Emergency Fund, which provides limited financial aid to employees dealing with emergencies that cause financial distress. In partnership with the Foundation, Tampa General also contracts with Tava Health to provide virtual mental health services, including access to therapists and counselors, team members, and eligible dependents free of charge. 
Bio
John D. Couris is President and CEO of Florida Health Sciences Center, which comprises an array of organizations, including Tampa General Hospital, one of the nation's leading not-for-profit, academic medical centers and research health systems, in partnership with the University of South Florida.  
As a visionary leader, Couris has had continued success in building healthcare companies throughout the country by driving innovation, operational excellence, and strategic collaborations. He is recognized for creating an organizational culture that thrives on authenticity, kindness, vulnerability, and transparency, and as a champion of his team's well-being. Couris believes that focusing on team members' overall happiness and satisfaction drives positive outcomes for both team members and healthcare consumers.
Since taking the helm of Florida Health Sciences Center (Tampa General Hospital) in 2017, Couris has championed initiatives and programs that support team members and their families. Under Couris' leadership, the organization has demonstrated a commitment to prioritizing not only the personal and professional development of all team members through education opportunities but also through the work to ensure that they have all the support they need. Led by Couris, Tampa General nurtures a human-centered culture that empowers everyone to be their whole, authentic selves at work and ensures every individual feels seen, heard, and valued.
In the last year alone, Tampa General has been included on Forbes' America's Best Employees for Women (2023 and 2022), Newsweek's America's Greatest Workplaces for Diversity 2023, and Forbes' America's Best-in-State Employers rankings for 2023 and 2022.