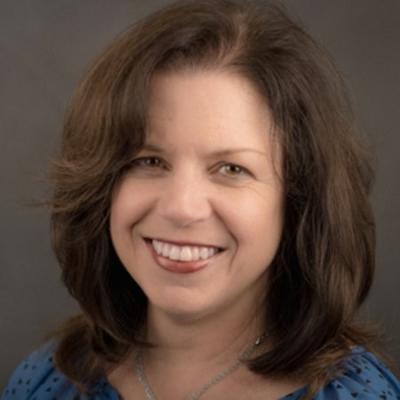 Michelle Ubben
President and Partner, Sachs Media
Industry: Public Relations HQ: Tallahassee LinkedIn Profile
How This Boss Makes an Impact for Children in Florida
"I have raised six children during my stint at Sachs Media and understand the challenges, complexities and utter necessity of balancing work and family. At the same time, I have worked on early childhood education issues throughout my career and deeply appreciate the importance of all young children having access to quality early education. Given my personal and professional commitment to the issue — and Ron's support as well — we have worked to create a culture at our workplace that supports our staff members and their families." – Michelle Ubben
Bio
Award-winning, veteran communicator with 14 years of senior-level government experience and more than 20 years of agency management experience. Skilled in strategic planning and messaging, integrated communications, results-oriented account management, thought leadership and persuasive writing. Winner of a 2015 Top Women in PR Award from PR News, a national Gracie Award in 2014 for a documentary program she produced about sexual abuse, a 2008 international Stevie Award for Women in Business, and a 2006 finalist for the National Public Relations Executive of the Year. Her short-form and long-form video work has been honored with two EMMY Awards. She also was named one of the 25 Women You Need to Know by the Tallahassee Democrat and a Woman of Distinction by the Girl Scouts of the Florida Panhandle.
She worked with the Lauren's Kids foundation to spearhead a multi-year, multi-channel campaign with national and international elements to raise awareness about child sexual abuse prevention, promote greater legal protections for victims, and develop a K-12 curriculum to educate children about sexual abuse prevention.
She also led a rebranding of the Florida Department of Veterans Affairs and created and executed a campaign to connect Florida veterans with earned benefits and services, specifically targeting returning veterans, women veterans and Vietnam veterans. That campaign, which was honored as the state campaign of the year by the Florida Public Relations Association, helped Florida draw down an additional $2 billion in federal benefits for veterans.
An adoptive mother herself, Ubben led work to rebrand Florida's public adoption system and created a companion campaign, Explore Adoption . This campaign helped Florida achieve two, back-to-back record years for the placement of children in foster care in permanent homes, resulting in a significant infusion of new federal dollars into the program. She also spearheaded a successful multi-year effort with NAMI Florida to raise awareness about mental health issues and advocate for access to mental health medications.
Under her leadership, Sachs Media Group was named the best PR Agency of the Year of its size in 2018, best PR agency for Non-Profit Communications, one of Florida Trend's 100 Best Companies to work for, and earned the Dick Pope Award for the best PR campaign of the year in Florida three times in a decade. With an M.A. in Rhetoric from Florida State University and a B.A. in Journalism from the University of Central Florida, she has extensive expertise in strategic messaging, thought leadership, and promoting behavior change.
Ubben recently chaired Women United for the United Way of the Big Bend for two years and has served for three years on the vestry of St. Peter's Anglican Cathedral. She currently serves on the advisory board of UCF's Nicholson School of Communication and Media. She and her husband, Matt, have six children.