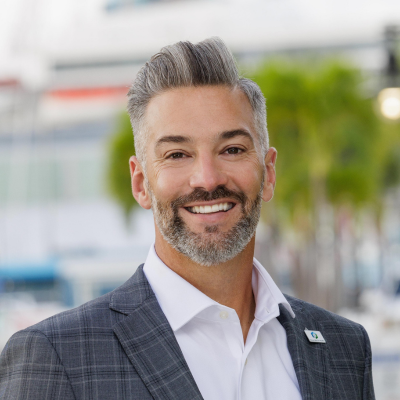 Noel Martinez
President and CEO, Palm Beach North Chamber of Commerce
Industry: Chamber of Commerce HQ: Palm Beach Gardens, Florida LinkedIn Profile
How This Boss Makes an Impact for Children in Florida
As the leading business association in Palm Beach Gardens, the Chamber goes beyond just advocating for businesses; we're deeply invested in the future of our community's youth. Through our affiliated non-profit, the Palm Beach North Education Foundation, we focus on initiatives like literacy programs, school supply drives, and teacher externships. These programs are specifically designed to create lasting educational impacts for children in the Palm Beach North region.
We also offer scholarships for post-secondary education, ensuring that financial barriers don't get in the way of a child's academic potential. Being named the "2023 Chamber of the Year" by the Florida Association of Chamber Professionals only amplifies our commitment to making a tangible difference in the lives of our youngest community members.
Our family-friendly work policies also indirectly benefit children by providing parents with the flexibility they need to be more involved in their children's lives.
In essence, our holistic approach to business and community development ensures that we're not just fostering a healthy economic environment but also nurturing the next generation of Floridians.
Bio
As President & CEO of the Palm Beach North Chamber of Commerce, Noel Martinez is more than a business advocate—he's a community catalyst. His leadership at the award-winning Chamber transcends the norm, delivering unparalleled value to its 750+ members. He steers an exceptional team of eight in achieving the Chamber's mission to invigorate and sustain the economic vibrancy of the Palm Beach North region.
Before taking the helm at the Chamber, Noel sharpened his leadership skills as Executive Director of Leadership Palm Beach County, where he drove both profile and profitability to new heights. His influence radiates beyond his office walls; he holds pivotal roles in numerous local and state organizations, including the Executive Committee of the Florida Association of Chamber Professionals (FACP) and the board of Friends of Manatee Lagoon. An alumnus of Leadership Florida's Cornerstone Class 40 and Leadership Palm Beach County's Class of 2014, Noel understands that personal growth fuels professional excellence.
Noel's contributions haven't gone unnoticed. He was honored as the "2023 Chamber of Commerce Executive of the Year" by the FACP, and also features in the 2023-2024 list of the "Top 100 Most Influential Business Leaders in Palm Beach County" by Palm Beach Illustrated.