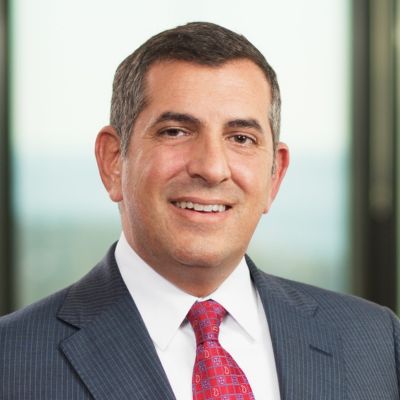 Ron Christaldi
Managing Partner, Shumaker Advisors
Industry: Law HQ: Tampa, Florida
How This Boss Makes an Impact for Children in Florida
At Shumaker, maintaining a family-friendly work environment is just one way they aim to make a difference in the lives of their employees and in their communities. They are proud to offer paid parental leave up to 16 weeks, provided to both women and men attorneys equally for childbirth, adoption, surrogacy, or foster situations. The firm also encourages employees to utilize flextime and remote work opportunities, ensuring that parents and other caregivers can be present for critical moments in their family's development.
Throughout their offices, Shumaker maintains wellness rooms for employees to utilize for health or maternity-related needs. Additionally, every office hosts wellness lunches several times per year to provide information on critical health issues affecting employees and their families, all while serving a delicious, healthy meal. Shumaker's dedication to supporting families extends beyond their employment practices. Through the firm's charitable efforts, they give back to a number of local organizations and initiatives devoted to assisting families and children, including the Make-A-Wish Foundation, several regional Boys and Girls Club chapters, and Girls Inc.
Bio
Colleagues and clients alike describe Ron as an indispensable part of their team when they want to get a big deal done, prevail in complicated litigation, or solve a complex problem. A prominent business lawyer in Florida, and as President and CEO of Shumaker Advisors Florida, Ron is a key problem solver to accomplish his clients' needs.
Ron is proud and honored to give back to the community he loves, and he has served a variety of organizations in a leadership capacity, including serving as the past chair of the Tampa Bay Chamber, past chair for the Tampa Bay Businesses for Culture and Arts, and past chair of the 2018 Leukemia Lymphoma Society Light the Night Walk. He has been front and center in the effort to keep Major League Baseball and the Tampa Bay Rays in Tampa. Ron also has been involved in connecting Tampa Bay with the world with his work in international relations, which includes maintaining sister-city relationships in Ireland and Italy. In the rare times he is not working or serving the community, Ron enjoys spending time with his three children, who are his world.