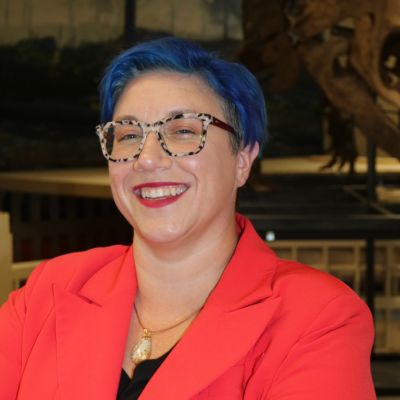 Sarah Cole
President and CEO, Glazer Children's Museum
Industry: 501(c)(3) HQ: Tampa, Florida
How This Boss Makes an Impact for Children in Florida
Sarah and her wife have 10-year-old twins, and she credits family-friendly work policies with her ability to advance in her career while still being an active part of her kids' lives.
This philosophy mirrors The Glazer Children's Museum's belief in supporting all families. The family-friendly policies and practices offered by the museum include numerous policies that are key to young and expecting families. They include benefits for both full and part-time staff. Among them are; health insurance, generous PTO policies, discount for camp/classes (commonly used as summer care), membership to GCM and other local attraction partners, paid parental leave for birth or adoption, nursing/pumping Room, connections to services through partner agencies as needed, free telehealth services for all staff and dependents (full and part-time) including mental and child-friendly office culture.
 
Bio
Sarah Cole has served as the President and CEO of the Glazer Children's Museum since 2019.  She has over 20 years of experience in museums for children as well as "grown-up" museums. She has worked in exhibitions, operations, and education. Sarah was part of the team that opened the Glazer Children's Museum in 2010, when she was the Director of Education. As the museum heads into its 14th year in Downtown Tampa, its focus remains firmly on the importance of learning through play for all children, and the value of play for families and for a thriving community.