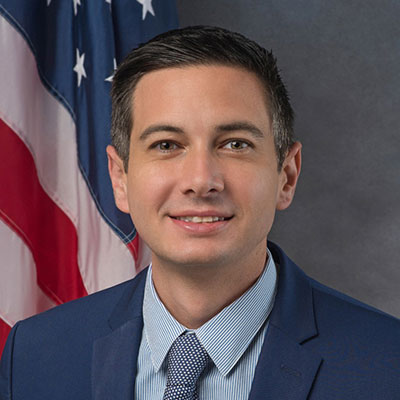 Vance Aloupis
Partner, Strategos Group
Industry: Advocacy HQ: Miami LinkedIn Profile
How This Boss Makes an Impact for Children in Florida
Vance is a dedicated champion for early childhood education and development and strong advocate for early intervention from birth to five years of age. He has used his position as an elected official to encourage investment in early childhood education initiatives at the state level and creates partnerships between businesses, organizations and schools to further these initiatives. Vance believes the vision for education cannot be founded in remediation but instead in prevention: give children the health, education, and family support that serve as a strong foundation for future success.
Bio
Vance Aloupis is a partner at Strategos and leads the firm's Miami office. He stepped down as CEO of The Movement in March 2023 and continues to support our work as Senior Advisor. 
He served in the Florida House of Representatives, representing District 115, from 2018 to 2022, and was chairman of the House's Early Learning and Elementary Education Subcommittee.
A former student body president at the University of Miami and a UM Law School graduate, Aloupis came to The Movement in 2010 after a stint in civil litigation. His outside service includes appointment to the Governor's Commission on Community Service, as a Miami Fellow, and on boards including Miami Homes for All and the Deering Estate. 
He is a graduate of the Harvard Business School Executive Education program called "Strategic Perspectives in Non-Profit Management." His honors include "Young Floridian of the Year" by the Bob Graham Center for Public Service at the University of Florida, and leadership awards from The Miami Foundation and Florida International University. 
He and his wife Mariella live in Palmetto Bay with their three young children – Isabella, Aria and Olivia.