Why it Matters
Parents are their children's first and most important teacher. Mothers, fathers and other caregivers all need access to information and resources on healthy child development, examples of safe and healthy things to do with children, and parent skill-building programs. Support for families to reach financial independence and manage toxic stress is equally important given the impact of family circumstances on healthy brain development. 
Our Principles for Parent Support in Florida
1. All parents want the best for their children
The love of a parent is unlike anything else. All parents want the best for their children and will do everything they can to give their children what they need to succeed.
However, some parents have so many challenges in their day-to-day lives that it is impossible for them to give their children opportunities for future success. When you are working multiple jobs and struggling to pay your rent and feed your children, it is likely that you have little time at home that isn't spent preparing food, getting children in bed, and catching a few hours of sleep.
But children's healthy development is vital to the success of Florida, and it's in all of our best interests to support parents so they can nurture the next generation.
2. Responsive and caring adults are key to children's development
We know how to create stronger foundations for children's development. One active ingredient is the "serve and return" relationships that children have with their parents and other caregivers in their family or community. Like the process of serve and return in games such as tennis or volleyball, young children naturally reach out for interaction through babbling and facial expressions. If adults do not respond by getting in sync and doing the same kind of vocalizing and gesturing back at them, the child's learning process is incomplete. This has negative implications for later learning.
When we don't attend to these important aspects of development now, there are serious consequences later. Trying to change behavior or build new skills on a foundation of brain circuits that were not wired properly when they were first formed requires more work and is less effective. This means we need to invest in the kinds of programs that affect child well-being early on, because remedial education, clinical treatment and other professional interventions are more costly and produce less desirable outcomes than the provision of nurturing, protective relationships and appropriate learning experiences earlier in life.
4. Prioritize economic self-sufficiency for families
The Children's Movement of Florida wants to prioritize economic self-sufficiency for families by implementing a gradual reduction of child care and family benefits and eliminating abrupt cuts as family income increases.
Chronic stressful conditions such as extreme poverty, abuse, or severe maternal depression—what scientists now call "toxic stress"—can disrupt the architecture of the developing brain.
We know that family circumstances such as poverty and accompanying toxic stress impact children's ability to reach their full potential. If we help the family manage stressors, we know their children will reap the rewards for the rest of their life.
Florida programs we support that contribute to parent support:
Sources
To view tips, studies, statistics and resources we cite, please visit our Sources page.
See Our Other Priorities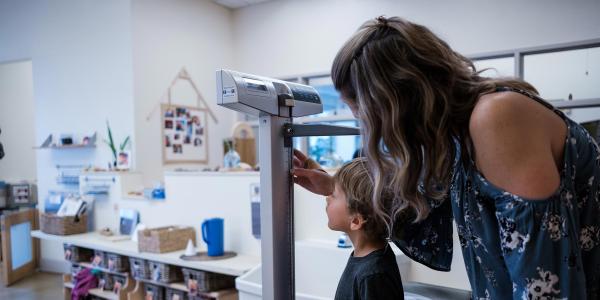 Health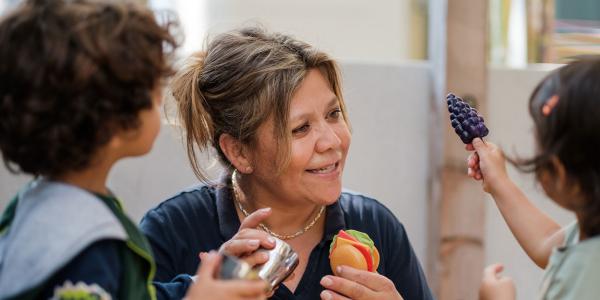 Early Learning